---
Saturday 3rd January 2009 at 9.30am
Viewing Friday 2nd January 12:00 - 17:00 and from 8.00am morning of sale
Location Churchgate Auctions, 123 Scudamore Road, Leicester, LE3 1UQ.
Peugeot 106 T Reg, 28K Miles, Full MOT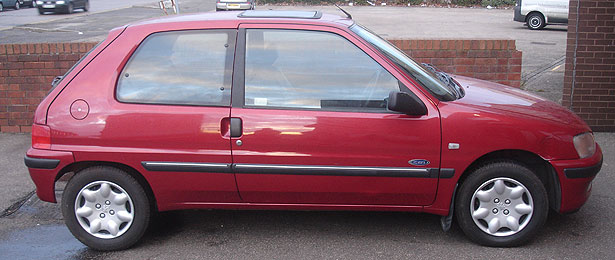 Followed by:
General household furniture and effects, white goods and collectors items
Being the balance of contents from Bardon House.
A quantity of sovereigns and krugerrands, a good selection of gold jewellery, silver and silver plate, books, oil paintings, watercolorus, prints, pottery and porcelain, including Beswick horses, Royal Doulton, etc... A Collections of cruets.
---
Additional Information
Viewing
Each sale we conduct can be viewed during an on-site preview normally on the previous day of the sale and on the actual morning of the sale. Alternatively, details of selected items will appear on this website.
Bidding
If you cannot attend a sale in person you can leave a commission, or "absentee" bid with a member of staff.
Paying
Payment terms at Churchgate Auctions are as per the requirements of the individual sale (please contact us for further details).
---