---
Saturday 28th June - Specialist Engineering Equipment, 9.30am
Followed By General Household Furniture & Effects, Collectables
This Sale Will Comprise The Complete Contents Of A Large Detached Property Including A Workshop/Tool Room. 
 The Estate Of The Late Peter Spenlove-Spenlove.
Being Removed To The Saleroom For Convenience Of Sale
You Tube Video Taken On The Day
Richmond Milling Machine, Drill Press, Donkey Saw, Compressor, Large Selection Of Various Tooling, Metal Stock, Brass, Aluminium, Copper & Brass Sheet, Grinders, Welders, Milling Vices, Lathe Chucks, Rotary Tables & Accessories, Morse Taper Colletts, Power & Hand Tools, Large Work bench, Band Saw, Large Tool Rack
L Reg Peugeot 405 Estate Taxed & Tested & Small Trailer
Myford Super 7 Lathe, Winfield Lathe, French Velosolex Motorized Bicycle, Antique Foot Operated Scroll Saw & Other Collectables
Clocks, Canon EOS 5, Other Cameras & Photographic Equipment, Pianola, Harpsichord, Ephemera, Vinyl, Books & Vintage Magazines, Modern Electricals, Hi-Fi Equipment, Large Wharfedale Speakers, Flat Screen TVs, Victorian Writing Desk, Art Deco Cabinet, Singer Sewing Machines, Printing Press & Equipment, 19th Century Mahogany Organ. Railway/Aviation Related Items, 100s of As New DVDs, Plus Much More
This Will Be One Of Our More Interesting Auctions – With Something For Everyone, Whether It Be Old & Or New
Keep Checking Back For Regular Updates Of What Promises To Be A Very Unique Auction 
Viewing Friday 27th June 12 Noon - 4.00pm & From 8.00am Saturday 28th
1.         Peugeot 405 GLD estate, 68,300 miles, L795 YBC, MOT until 5th August 2014, Taxed until 31st July 2014, 2 keys , very good runner.
2.         Small galvanised car trailer with metal rack within
3.         Motorised bicycle
4.         7 wooden trays (incomplete) of various English coins of The Realm
5.         First Day Covers, quantity of mixed coinage (Isle of Man etc), £1 notes and others
6.         Collection of mixed cigarette cards - loose and in albums
7.         Box of drawing instruments and nibs
8.         2 wooden boxes of odds
9.         Tub of various collectables
10.       Meccano gears outfit B and a sample box of old upholstery nails
11.       Quantity of motorcycle photographs and others
12.       Cased Hexagon Prazision drawing instruments
13.       Metal engine and tender
14.       Porcelain tray with lighters and odds
15.       5 old fountain pens
16.       Old railway seal and one other
17.       Small box of badges
18.       Pocketwatch, stopwatch and a Smiths Empire wristwatch
19.       Small quantity of fancy cutlery
20.       Small quantity of silver teaspoons and silver handled cutlery
21.       Regimental cap badges including Leicestershire, a photograph of a young serviceman and a model Spitfire made from a Penny
22.       Wondergram portable record player
23.       2 Beatles Parlophone tapes
24.       Old straw filled dog in poor repair
25.       Staffordshire figure - Sailor's Return
26.       3 commemorative mugs - Royal Worcester, Coalport etc
27.       5 framed reproduction posters for Wreck sale Auctions
28.       Gilt framed photograph of Her Majesty The Queen
29.       Gents of Leicester bakelite school clock and one other A/F
30.       J.Winterhalder of 21 Belvoir Street Leicester mahogany framed station clock
31.       Mahogany cased steeple clock
32.       American family clock in mahogany case
33.       Carved oak cased barometer
34.       Framed and coloured 19th century print The County Lawyer and 2 comical illustrated texts
35.       Signed David Weston print "Scotsman on the Coast", one other and a limited edition print of a Vulcan bomber
36.       Fine Padouk carved framed photograph and a prospect of St Michael's Mount   
37.       6 framed certificates
38.       2 angle poise lamps and a magnifier
39.       2 Union flags
40.       2 Premier brass cornets etc
41.       Small mahogany cased shelf clock and a barometer
42.       Old cherub cast iron doorstop and one other
43.       Inlaid sewing box, Drum ice bucket, old Thermos and wooden nesting curio
44.       Tray of old mixed glass, 2 shades and a marble ceiling shade
45.       Tray of mugs and picture plates
46.       Tray of old bottles in various sizes including cod bottles
47.       4 Victorian oil lamps, box of spare parts and 2 paraffin lamps
48.       2 boxes of postcards
49.       Box of engineering history and ephemera, trade catalogues etc
50.       Army and Navy Stores Catalogue 1935-36 A/F and various Mrs Beeton books in poor repair
51.       Sketchbooks, folding cloth backed map etc
52.       Old tool and trade catalogues catalogues etc 
53.       Various old motorcycle manufacturer's handbooks - Villiers, Sturmey Archer, "Sun" etc
54.       Small book trough of Baedeker's Guides and other books
55.       2 old AA books and a car badge
56.       Small box of interesting children's books
57.       First Edition of Milne's House At Pooh Corner (lacking dust jacket and cloth faded) and 3 other Pooh reprints
58.       5 works on Polar exploration, some A/F
59.       Franklin, John. Journey to the Shores of the Polar Sea. 1829, 4 volumes, plates and maps. Complete. Bound in half calf - miniature edition
60.       Parry's Voyages 1828, 5 volumes with plates and map complete. Bound in half calf miniature edition
61.       Hall's Voyages and Travels 1832-33, 2nd series 3 volumes, 3rd series 3 volumes. Original half calf
61A.    Clark's Development of the English Traction Engine and 3 other large works on the steam plough etc
62.       Box of interesting books, some signed by authors and a work on Bells
63.       Box of books on Cornwall including Mining
64.       Various works on Terence Cuneo
65.       Books and ephemera on local interest
65A.    Reynolds, Michael. Engine Driving Life, Stirring Adventures & Incidents. 3rd edition 1894 with 3 illustrations
66.       Small Pumphreys tea chest of inks etc
67.       Tray of drawing instruments, magnifying glasses etc
68.       Wooden cased Eastman Kodak camera No 2 Model of 1896
69.       No 1A Kodak Junior camera
70.       Graflex camera with Kalart synchronised range finder
71.       Exakta Varex 2A Jhagee Dresden camera and one other
72.       4 boxed Corgi articulated lorries   
73.       2 trays of tableware, cruet, shells and odds
74.       Tray of collectables - cycle lamps, weights, brass etc
75.       Old bottles of beer, advertising ashtrays and misc
76.       Tray of interesting tools, torches, sign etc
77.       Old rotary dial telephone
78.       Quantity of brass and copperware with a pewter teapot
79.       Manacles and handcuffs, spring loaded scales and interesting odds
80.       Old tins, timer, desk calendar and misc
81.       Old canvas camera case, wooden case, box of accessories and a cased Polaroid camera
82.       Good box of old cameras and a boxed Polaroid
83.       Cine camera, SD cards and related items
84.       Box of old camera accessories
85.       Lenses and camera accessories
86.       Sony Handicam Pro with accessories and a Minidisc recording system
87.       Quantity of flash equipment, Metz and others
88.       Sony video camera and Canon EX1 video camera with accessories
89.       Plate camera and a brass Dallmeyer plate camera lens
90.       Quantity of camera equipment and related items 
91.       Large crate of Aviation magazines (Not crate)
92.       4 crates of Railway magazines (Not crates)
93.       2 crates of Model Engineer magazines - 2000s decade (Not crates)
94.       2 crates of Engineering in Miniature and Model Engineer 80s & 90s (Not crates)
95.       Crate of Model Engineer magazines 1940s (Not crates)
96.       Crate and a box of Model Engineer magazines 1960s and 70s (Not crate)
97.       2 crates of Model Engineer magazines 1920s and 30s (Not crates)
98.       Crate of Model Engineer magazines 1970s (Not crate)
99.       Crate of early Model Engineer magazines and old related books, 1890s, 1900s etc (Not crate)
100.    Crate of various Model Engineer magazines - copies of which the Deceased of this estate had contributed to
101.    Box of 78s
102.    Large quantity of DVDs, mainly unused
103.    Large quantity of DVDs, mainly unused
104.    Ultrasonic cleaning tank, radio, misc electrical's, metal book ends
105.    3 pairs of gents shoes and 2 pairs of slippers - as new
106.    3 boxes of stationery, Walkmans, torches and misc
107.    Box of framed railway photographs, other pictures and a box of artist's materials
108.    Crate of Engineering in Miniature magazines (not crate)
109.    Norris projector, screen and 5 boxes of slides
110.    3 Gents jackets and a quantity of curtains
111.    Large orange cased Draper socket set and 2 others
112.    3 guillotines and a decimal box
113.    Quantity of kitchen items including cutlery
114.    Pocket LCD colour TV and a portable DVD player
115.    Box of misc items and box of light bulbs
116.    Iona food preparation system
117.    3 boxes of journals
118.    Painted case gramophone, 2 reel-to-reel recorders and some tapes
119.    Pair of Asco shop scales
120.    2 boxes of linen and as new Gents clothing
121.    3 boxes of kitchen and household items
122.    Large quantity of photographic paper, printer inks, paper shredder etc
123.    2 crates of light bulbs (Crates not included)
124.    CDs and 45s etc
125.    3 large boxes of pianola rolls
126.    Metal multi drawer filing cabinet and a Kalamazet binder
127.    Adana printing machine and large quantity of typeface
128.    Box of tools, micrometer etc
129.    Adana printing machine, typeface, inks and paper
130.    Various photographic equipment
131.    2 small cabinets of mini discs and 2 mini disc players
132.    Box of interesting ephemera
133.    Box of children's and other books
134.    Box of misc books
135.    Newspaper cuttings, maps and guides, rolls of drumskin etc
136.    Books on photography, wireless and printing etc
137.    3 sets of technical books
138.    Crate of dictionaries etc and a quantity of World Atlases (Crate not included)
139.    Crate of mixed books (Crate not included)
140.    Crate of engineering, mechanical and scientific books (Crate not included)
141.    Crate of books on canals, traction engines and buses etc (Crate not included)
142.    2 sets of books on the Great War and related topics (Crate not included)
143.    Box of books on cars, boats and machines etc
144.    Large quantity of books on railways (not crate)
144A.  Box of books on railways
145.    Box of books on antiques and collectables
146.    Facsimile of Ogilby's road maps, books on art and other subjects
147.    Modern Wonder magazines and Pall Mall magazines
148.    History of Machine Tools and a 3 volume work on Turning and Mechanical manipulation by Holtzapffel
149.    2 Baygen wind-up radios, torch, one other and quantity of headsets and microphones
150.    Floor standing angle poise lamp on wheels
151.    Surge protected extension block
152.    Pair of cased binoculars and 1 other pair
153.    Toshiba video recorder and a Sony Watchman
154.    Exakta camera in case
155.    Casio Exilim digital camera
156.    Canon EOS-5 SLR camera with EF 28-105 lens 
157.    Aiprek handheld video recorder and accessories, boxed
158.    Cased travelling microscope
159.    Casio  Exilim digital camera and accessories, boxed
160.    Konica Minolta digital camera and accessories, boxed
161.    Pair of Wharfedale speakers
162.    Wharfedale cabinet speaker and one other
163.    Pair of Heathkit cabinet speakers
164.    2 pairs of Ali stepladders, trolley, fire extinguisher and good selection of garden and other tools etc
165.    Good quantity of high speed model makers tungsten carbide drill bits
166.    Quantity of tungsten carbide drill tips
167.    Myford Super 7 lathe with screw cutting facility and accessories (3 Phase)
168.    Marlow milling machine 240v
169.    Alba No 1 horizontal milling machine 240v
170.    Richmond 3 phase milling machine
171.    Air compressor 230v 150PSI
172.    Startrite sander on stand 230v
173.    Sanders industrial metal cutting band saw 230v and a box of blades
174.    Fobco half inch capacity floor standing drill
175.    Antique foot operated scroll saw
176.    Winfield metal lathe with accessories
177.    Corona high speed precision bench drill
178.    Osaki pillar drill
179.    16" wood turning model making lathe
180.    Hotpoint spinner and Black & Decker workmate
181.    Super De Luxe folding bicycle
182.    Large metal trunk
183.    Good quantity of assorted sheet metal - brass, copper etc
184.    Swivel shelving stand
185.    2 Roberts DAB radios
186.    Technics hi-fi components with speakers
187.    Toshiba 24" TV
188.    LG 42" TV and LG blu-ray player
189.    Toshiba white 24" LCD TV in box and one other
190.    Velox Fifteen glazing machine
191.    Adjustable lamps and illuminated magnifiers x 5
192.    4 vintage radios
193.    6 vintage radios
194.    1950s kitchen utility cabinet
195.    DVD recorder, DVD combo, minidisc player and 2 others
196.    DVD recorder, DVD combo, minidisc player and 3 others
197.    Mahogany chest of 2 + 3 drawers
198.    Long oar, 2 more pairs of oars and a farmyard fork 
199.    Very large quantity of misc electricals, such as - turntables, video cameras, mini TVs, radios etc
200.    1920s oak sideboard
201.    Formica top 1950s kitchen sideboard
202.    Guillotine and sundry items
203.    Stained oak bureau
204.    Veneered single door glazed display cabinet 
205.    Metal box of files and 4 boxes of misc
206.    Avo meter Model 7
207.    Turntable machine vice and 2 chucks
208.    3 sided slotted angle plate and a lathe attachment
209.    Small sliding table, slotted angle plate and others
210.    4 dolly castors
211.    Transware single phase to 3 phase converter
212.    250kg hoist (cable jammed) and Black & Decker power planer
213.    Bench machine, slips, gauges and other measuring devices
214.    Boring tool and bits and set of high speed twist drills
215.    5 ton machine jack and 2 others
216.    Vice mounted shears, large tap wrench and 3 adjustable wrenches
217.    10" rotary table and magnetic chuck
218.    2 axis sliding vice and a plate mounted chuck
219.    Sliding and rotating table with one other
220.    Engineer's wooden tool chest and contents
221.    Lathe attachments and a large pulley wheel
222.    6 sheets of acrylic and 3 others
223.    2 boxes of fixings, nails and screws etc
224.    2 boxes and a crate of wires and cables (Not crate)
225.    Kilner jars, step stools and 3 boxes of misc
226.    3 boxes of assorted machine attachments
227.    3 boxes of assorted tools and handles
228.    4 metal drawers of tools and clamps etc
229.    Large machine vice and small sliding table
230.    3 electric motors etc
231.    Blue crate of power tools and 2 electric drills (not crate)
232.    Drum kit accessories 
233.    Valve radio cabinet A/F
234.    Large quantity of sanding discs, sandpaper and polishing wheels (not crate)
235.    3 boxes and a bag of misc household items and a microphone on stand
236.    Red rotating bench vice (Record 75)
237.    Large quantity of mainly brass stock and a copper tank
238.    Good quantity of modelling tools, electric level etc
239.    Quantity of air lines and tools
240.    Cutting tools, milling tools and hand tools
241.    Half ton chain block, metal box of clamps and a cast iron fire surround
242.    Large quantity of milling bits and collets
243.    Quantity of testing equipment and an old toaster
244.    Sony compact disc recorder and a Sony editing suite
245.    Sony Hi-8 recorder, Hama stereo mixer and Teac graphic equaliser
246.    Henry vacuum and an industrial vacuum
247.    Twin pedestal desk
248.    Crate of engineering books (not crate)
249.    Electric 2 ring hob, retro Hoover vacuum, Leak amp and others
250.    Crate of springs and coils, 2 old fire extinguishers, red tool box etc
251.    2 metal boxes of drill bits and milling tools
252.    Metal tool chest and contents and a wooden chest and contents
253.    2 bench vices
253A.  3 metal boxes of G clamps etc
254.    Large quantity of taps, drills and pulleys
255.    Elliott ammeter, piano tuner and a power converter
256.    Daewoo combo, Panasonic DVD and an LG HDMi DVD
257.    Panasonic minidisc and CD micro system
258.    Sharp minidisc and CD micro system
259.    Sony DAB MP3 component system
260.    Wooden cased sewing machine with one other and a suitcase
261.    Oak drawer leaf table
262.    Sony 3 disc changer mini system with extra speakers and turntable 
263.    Pioneer turner timer unit, Epson printer and 2 HP photo printers
264.    Large quantity of misc nuts, bolts, screws and fixings etc
265.    2 x Panasonic VHS, Sony colour correcter, Sony twin CD and a cassette deck
266.    Metal legged flip top drawing table
267.    Philips valve radio A/F
268.    Half moon table, coffee table, table lamp and globe
269.    Piano stool and an inlaid carved occasional table
270.    Oak sewing box on legs
271.    2 metal drawer index units
272.    Box of LPs
273.    Wooden stool, two display cabinets and one other
274.    Electric tile cutter and a blue toolbox with contents
275.    Large quantity of photography and developing equipment
276.    Wolf grinder and polisher
277.    Open front bookcase and pine display case A/F
278.    Tilt top table, one other small table, metal chair, milk rack and stool with toucan top
279.    Leaded glazed corner cupboard, matching 2 door cupboard and one other
280.    Quarter size slate bed snooker table will balls and scoreboard
281.    Large quantity of brass, copper, steel, lead and aluminium (not crates)
282.    Large quantity of screws, rivets and fixings etc
283.    Arc welder with mask
284.    2 blow lamps, vice and a gas bottle
285.    10 foot long heavy metal workshop table
286.    3 red swivel top retro stools and a 1960s operators chair
287.    Long pine stool, stool and brass top table
288.    4 stools and 1 other
289.    Baby Burco boiler, quantity of hand tools etc
290.    Wood plane, brace, spirit level and smoothing plane
291.    Motorised pulley system and one other
292.    10 containers of nuts, bolts and engineering misc (Crate not included)
293.    7 boxes of taps, dies and reamers
294.    Large quantity of high speed drill bits and hacksaw blades
295.    3 metal containers of milling machine accessories
296.    2 boxes of milling bits, tool holders and tool posts
297.    16 metal boxes of engineering components and accessories etc 
298.    10 trays of milling bits, reamers and cutters etc
299.    5 metal containers of milling bits, reamers and cutters etc
300.    22 metal boxes of engineering items
301.    Black & Decker 6" bench grinder
302.    2 boxes of lathe chucks and inserts
303.    2 boxes of new and used cutters
304.    2 boxes of threaded and taper mount chucks
305.    2 boxes of profile cutters and saw blades
306.    3 boxes of tool post cutter holders
307.    7 assorted tripods, plus others
308.    Table saw on frame and one other
309.    Bench mounted hand press
310.    Metal framed multi wooden drawer tool unit and contents
311.    12 brass items including pumps, blow lamps, oil cans etc 
312.    2 enamel containers and a funnel
313.    Large quantity of lin bins (some with contents) and old film reel cans containing screws etc
314.    Crate of steel bars (Not crate)
315.    Crate of mixed brass and copper etc (Not crate)
316.    Quantity of steel bars and off-cuts
317.    Crate of aluminum off-cuts etc (Not crate)
318.    Crate of aluminum plates and stainless steel bars (Not crate)
319.    Book press
320.    4 drawer chest and a 3 drawer chest
321.    Chest of 2 + 2 drawers and a matching tallboy
322.    Blue painted wooden shelf
323.    3 high back mahogany dining chairs
324.    Cream painted 9 drawer chest and a cabinet
325.    13 assorted boxes of tools and engineering accessories
326.    3 electric towel radiators and a porthole
327.    John Broadwood & Sons piano
328.    Weymann & Son Pianola
329.    Ornate mirror backed organ manufactured by Karn for Jackson of Leicester
330.    Rotary machine vice, machine vice and small box of misc
331.    Small rotary vice, small machine vice and one other
332.    Rotary chuck
333.    2 small machine vices and attachments
334.    Wooden farmyard scales
335.    Wood and metal railway bench
336.    Wood and metal railway bench
337.    1960s green swivel tub chair
338.    Large green floral wing back chair
339.    Cast iron sign, roadside lamps, bellows, picture, other misc items
340.    Quantity of wooden planks (behind trailer)
341.    Single divan bed and a single bed with mattress and metal frame
342.    Unusual twisted walking stick, one other and a wooden crate
343.    Good quality lilac 3pc lounge suite 
344.    Cream leather 3pc lounge suite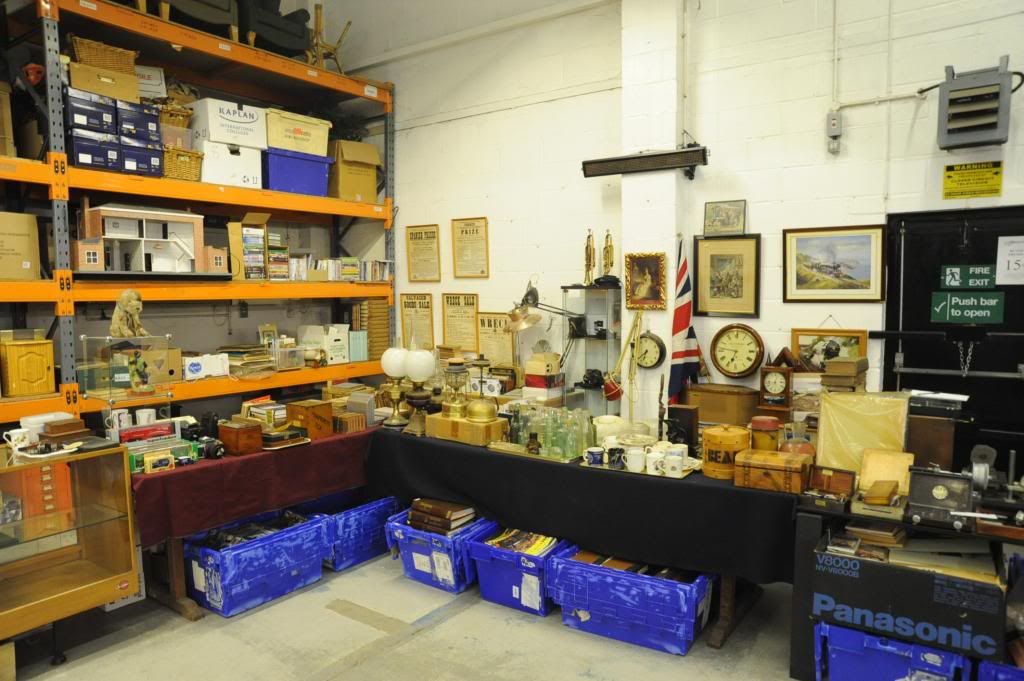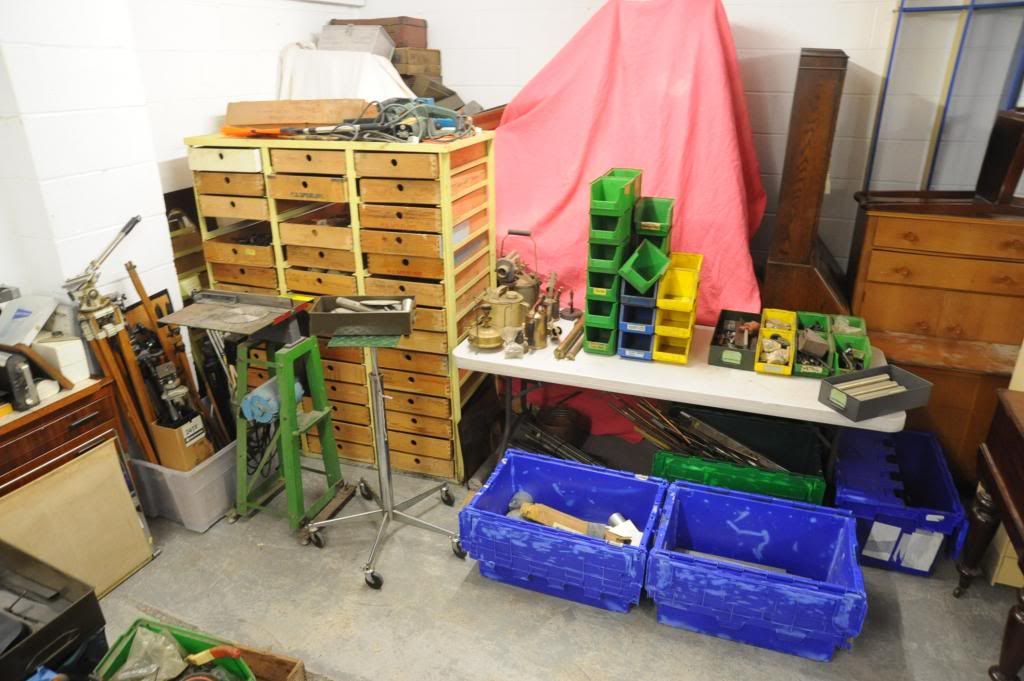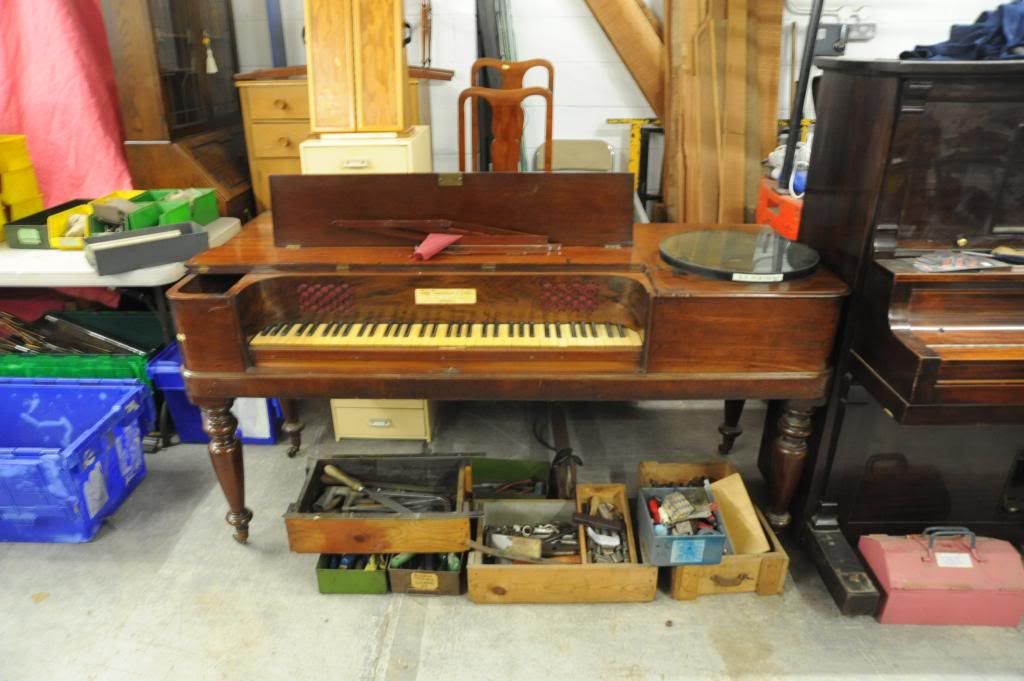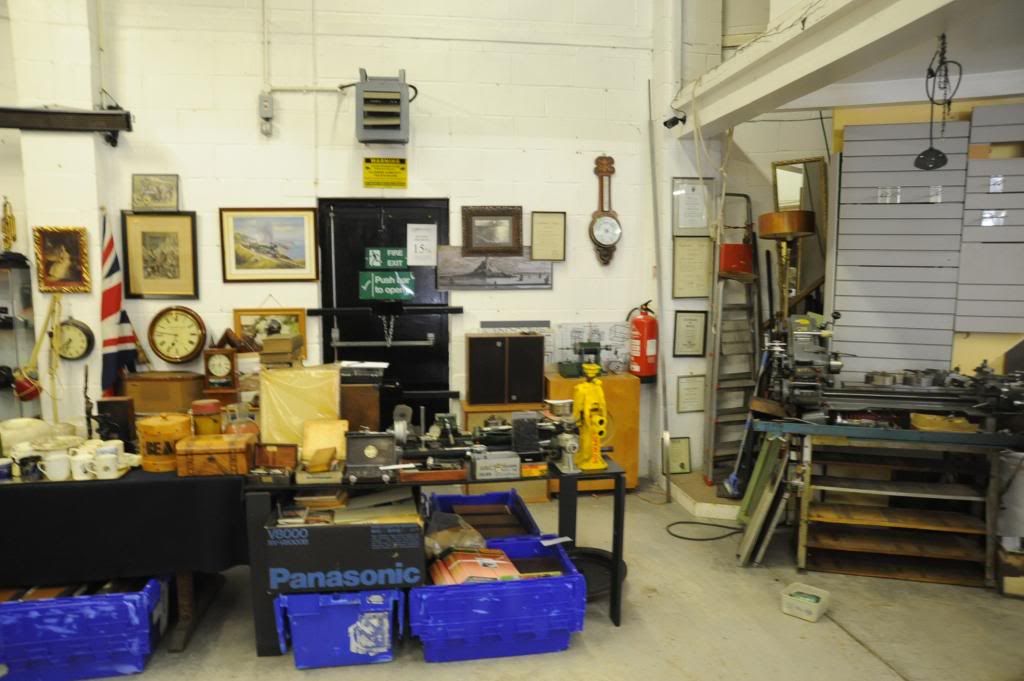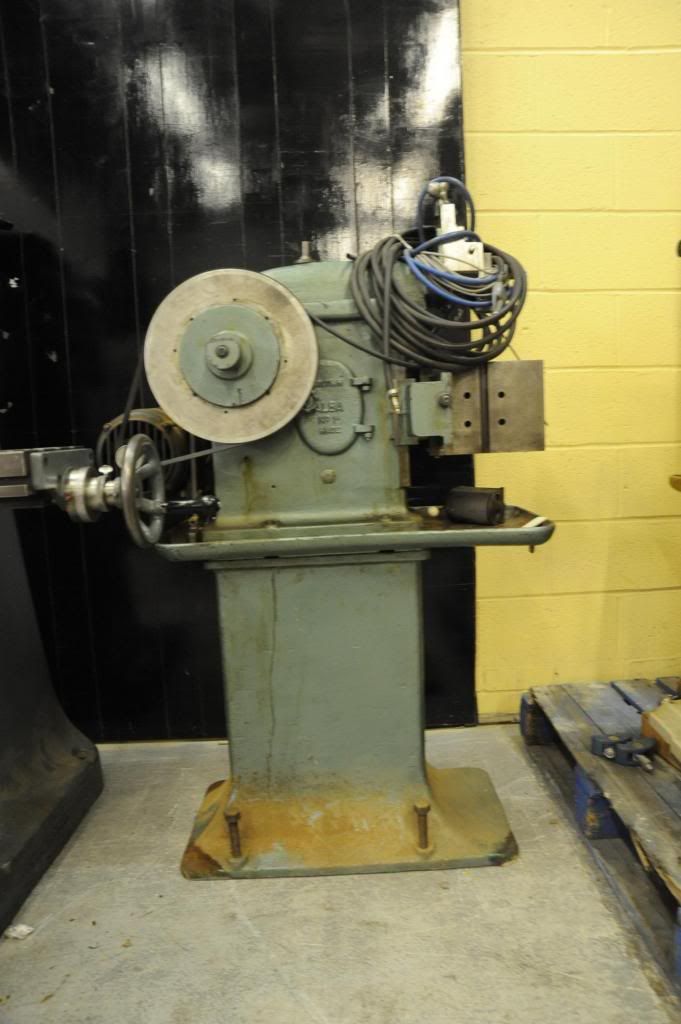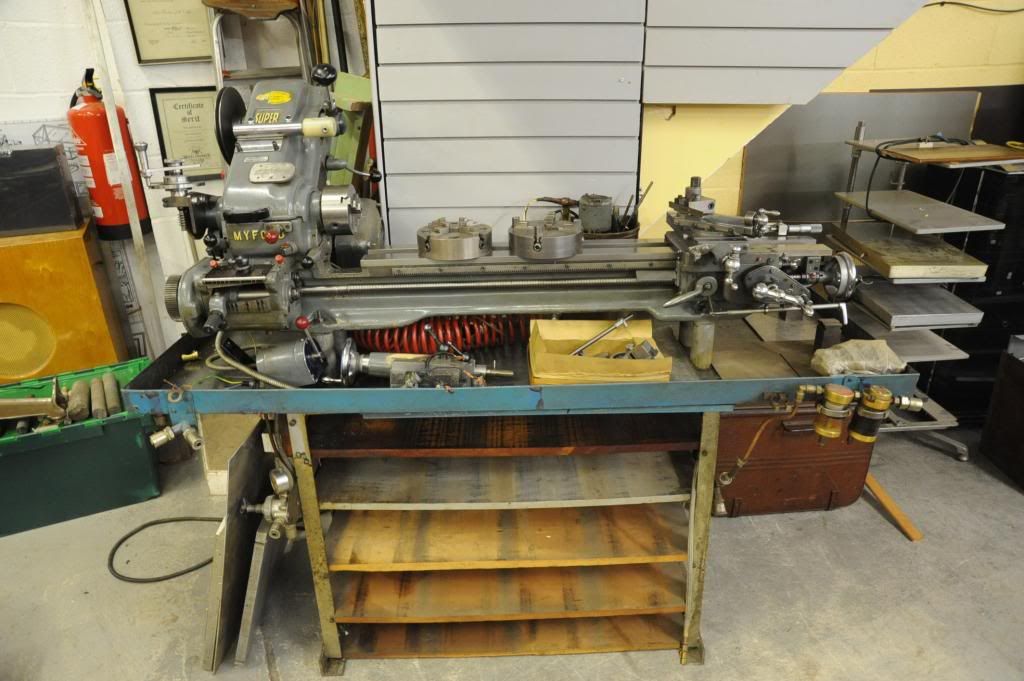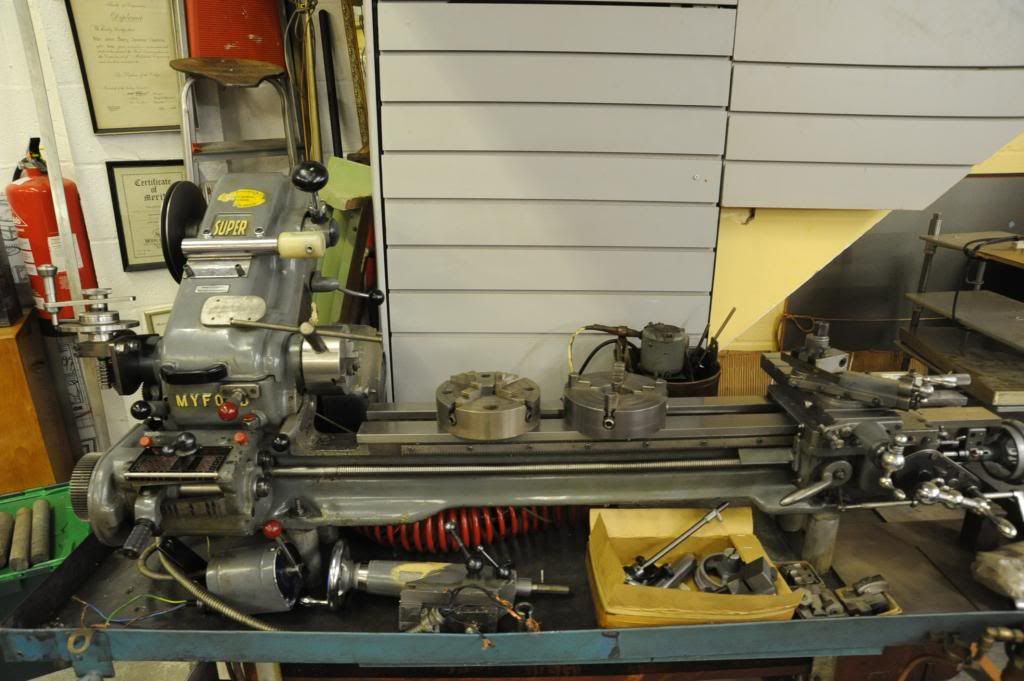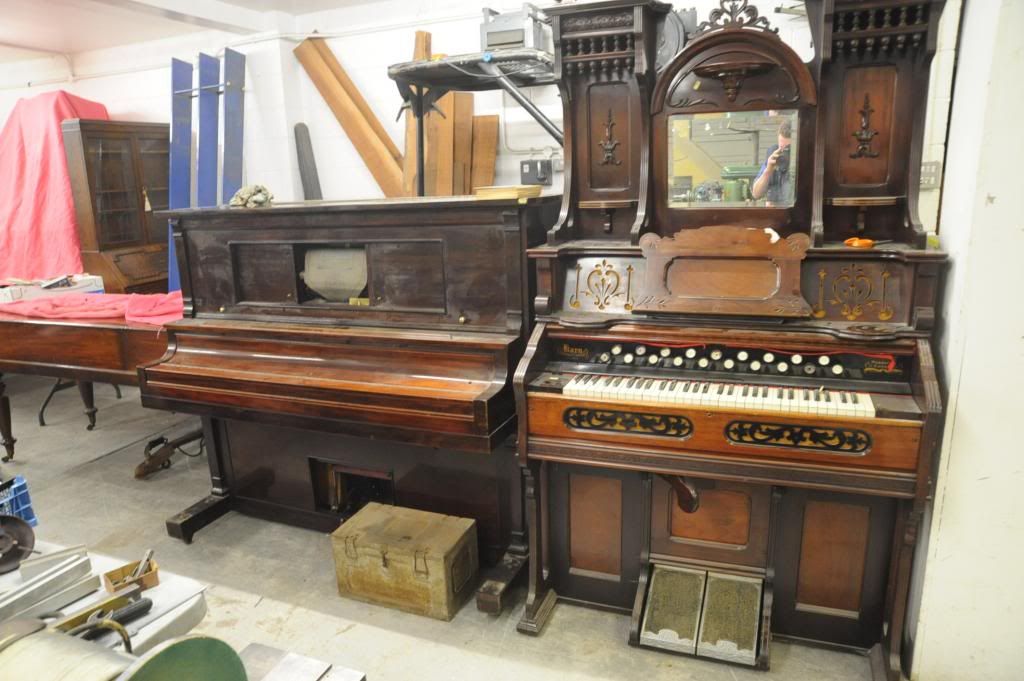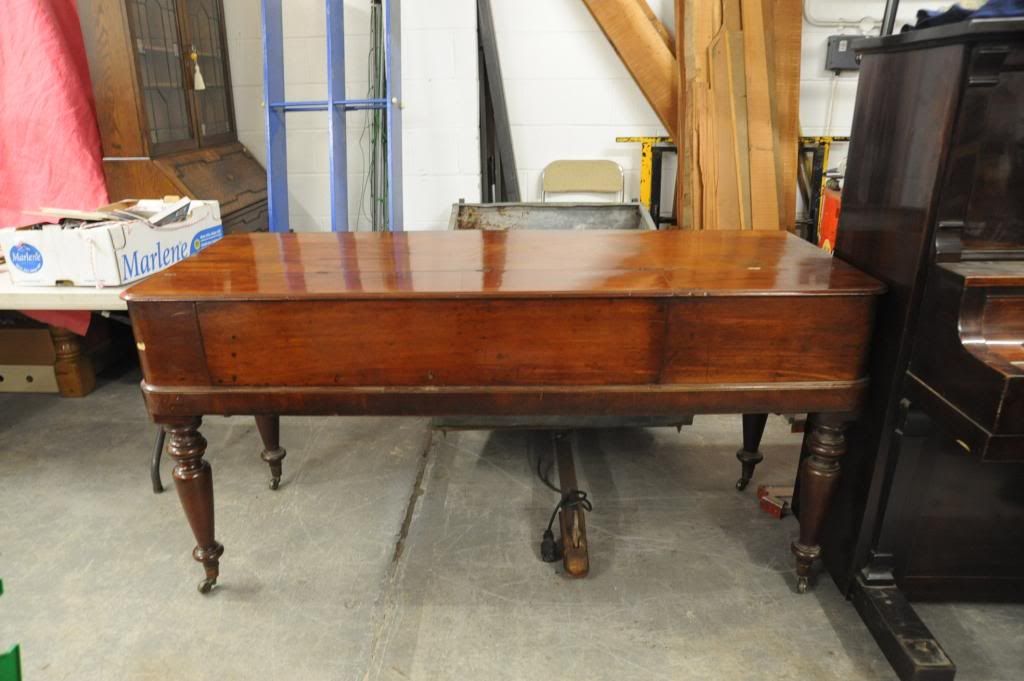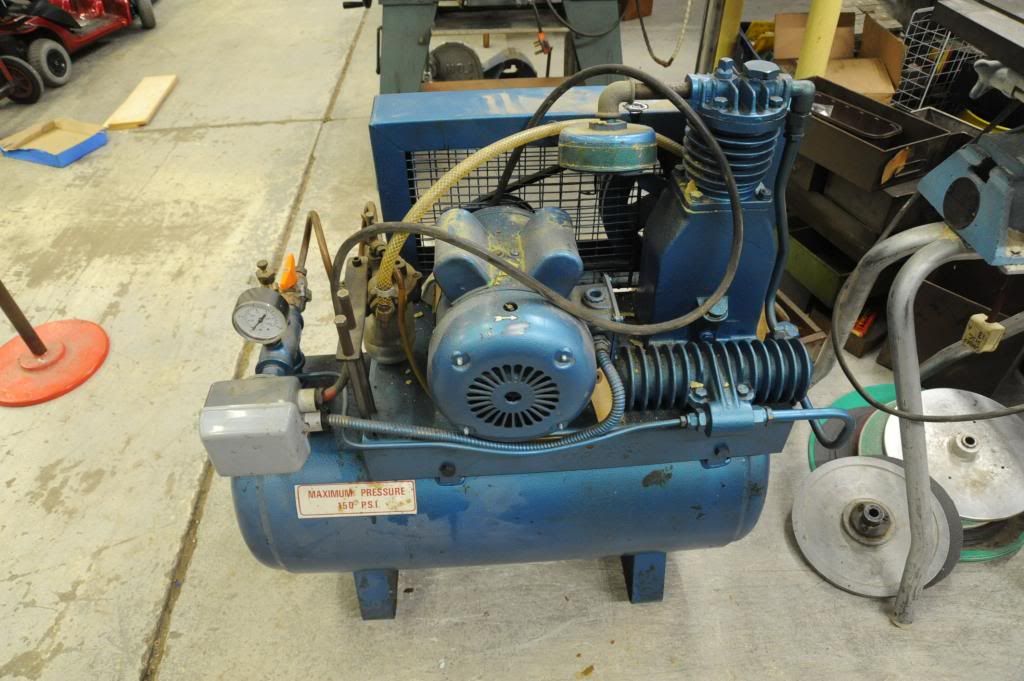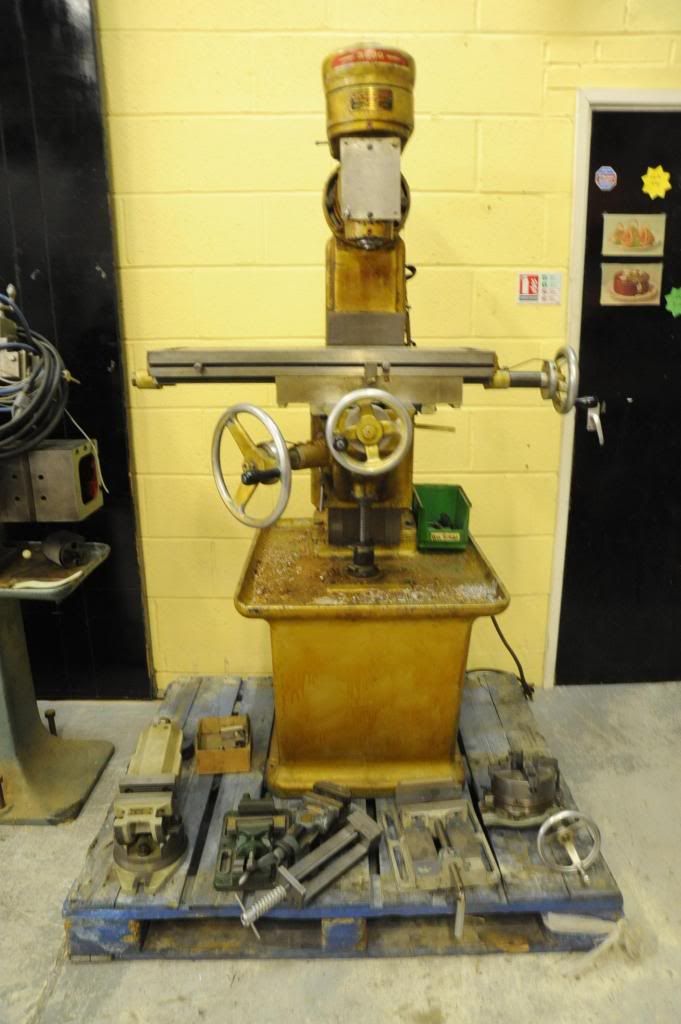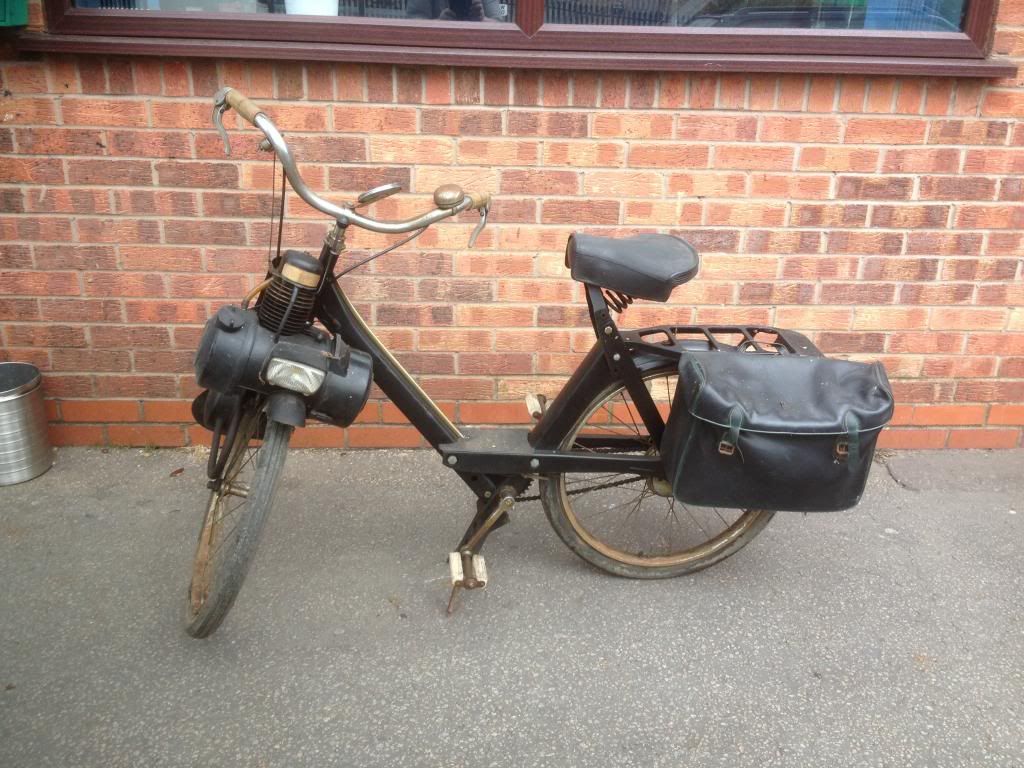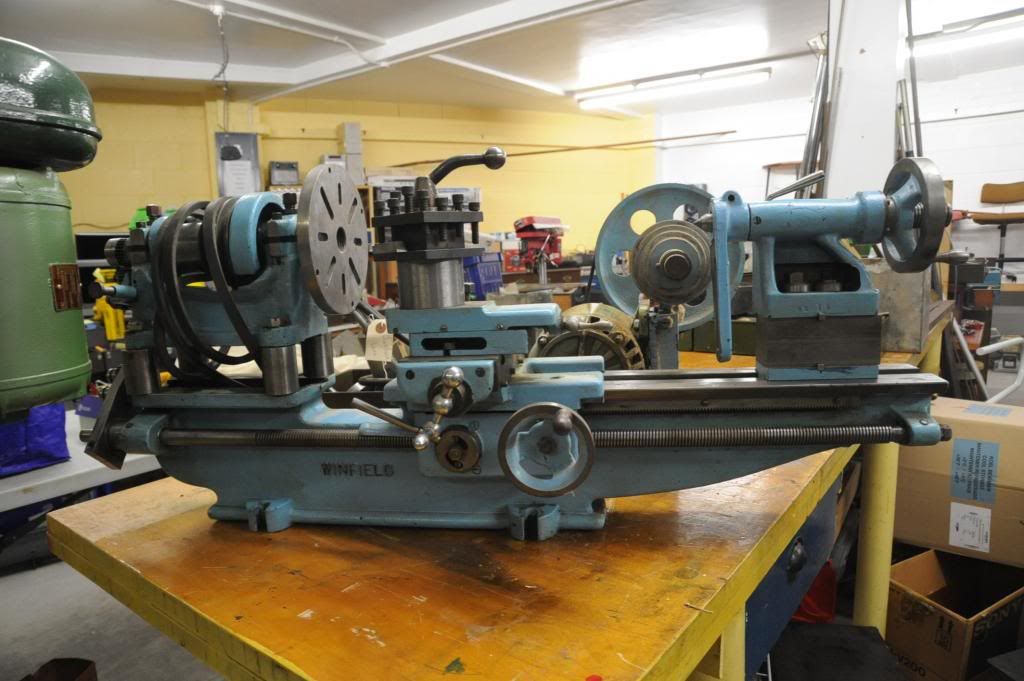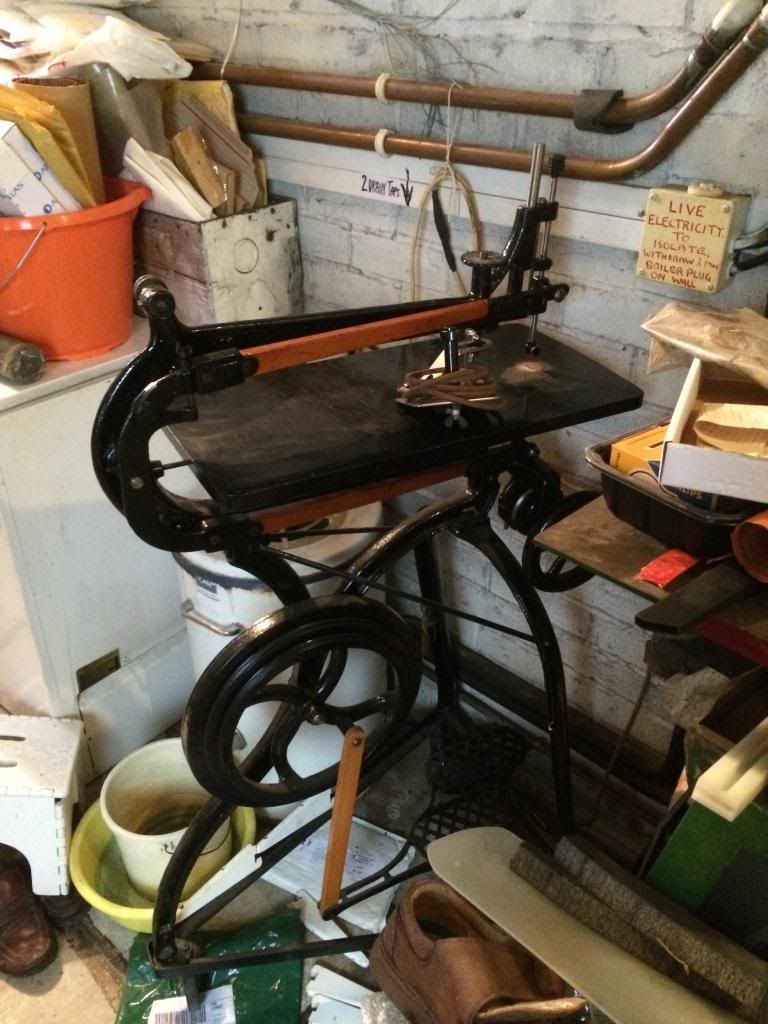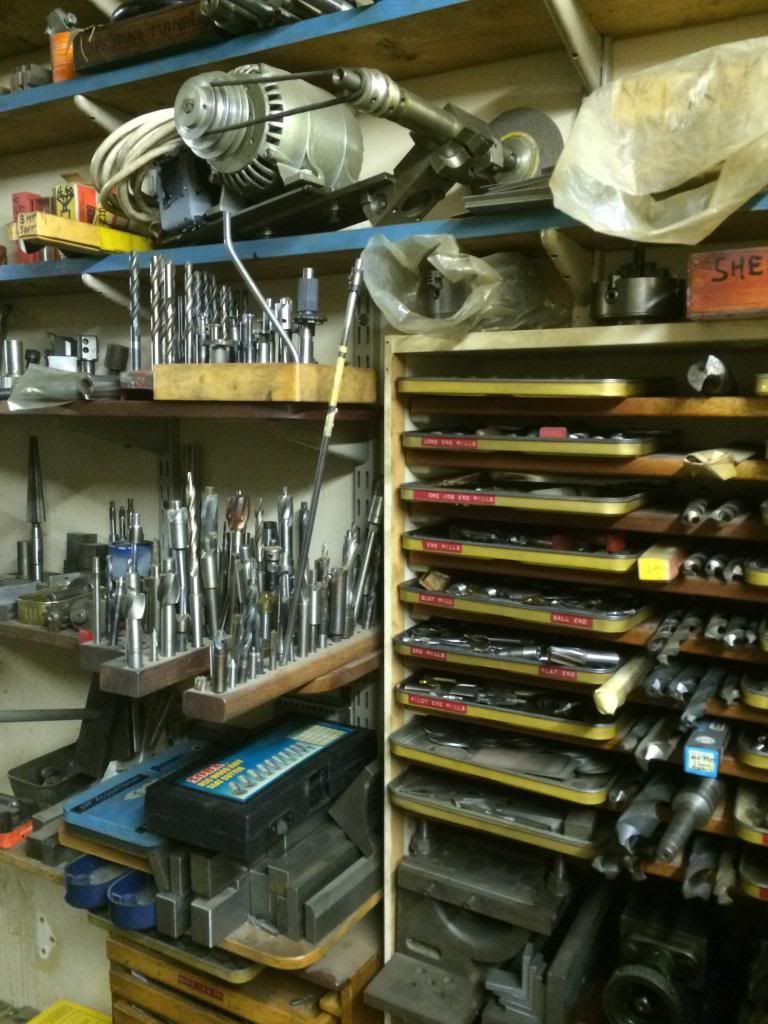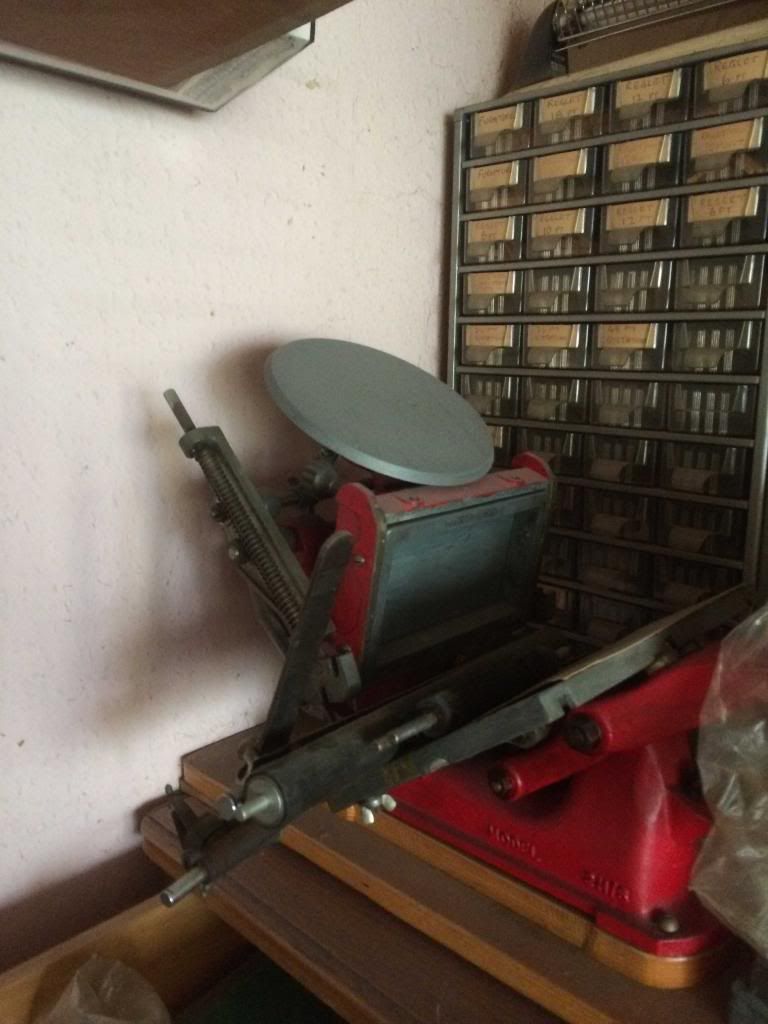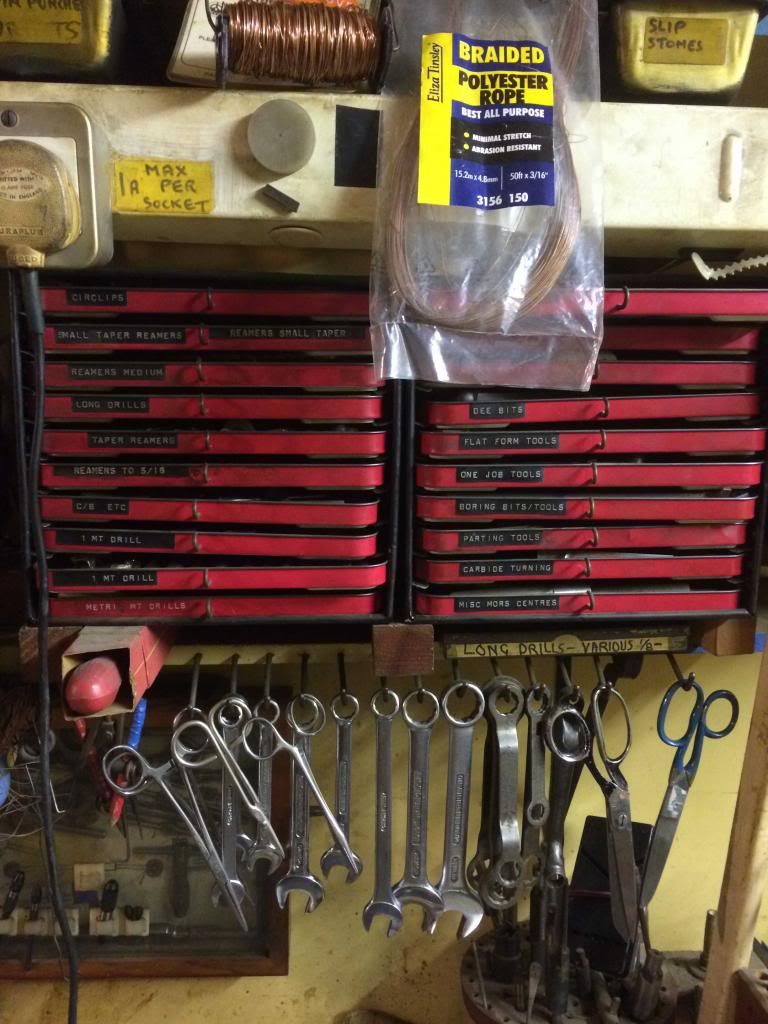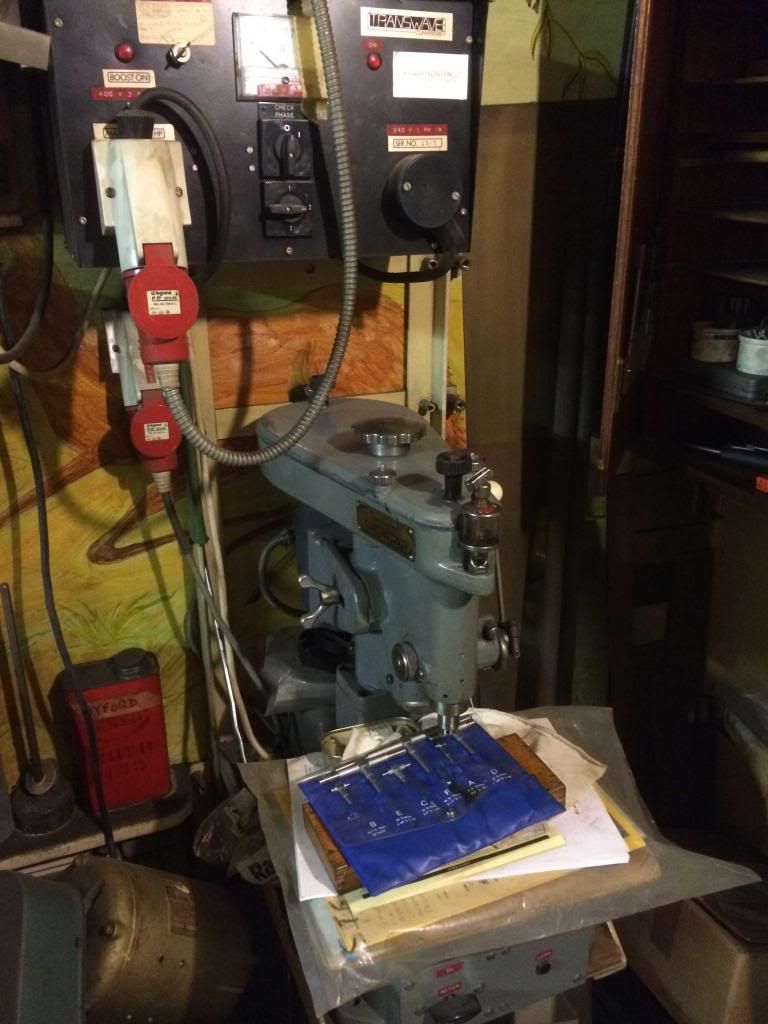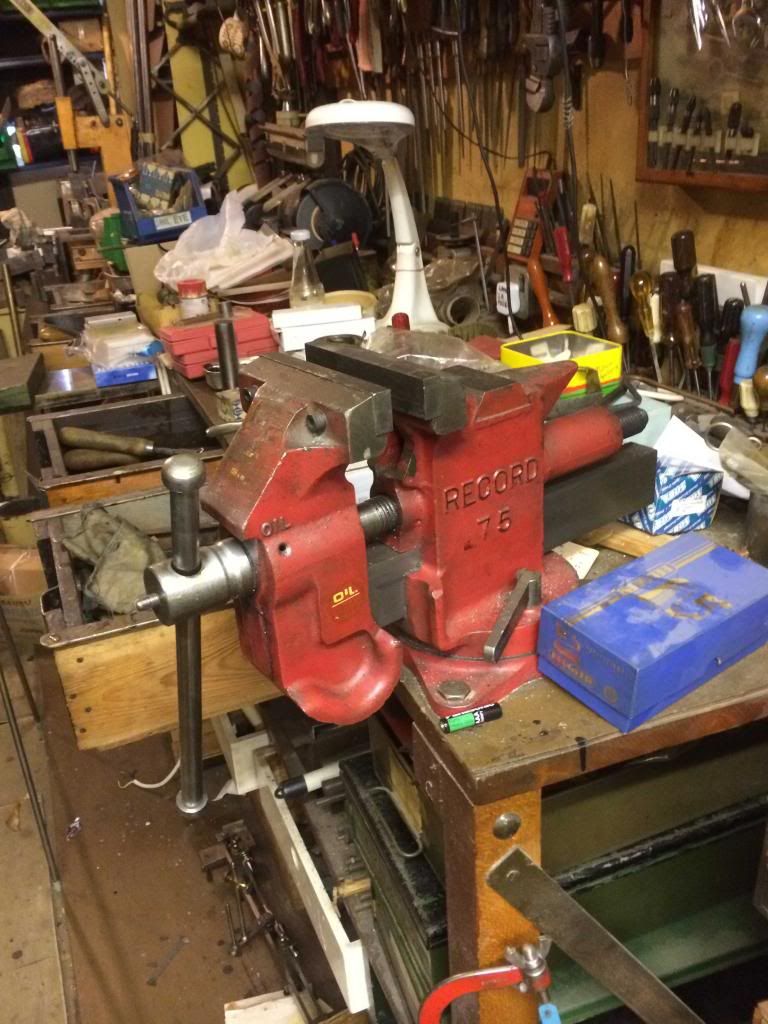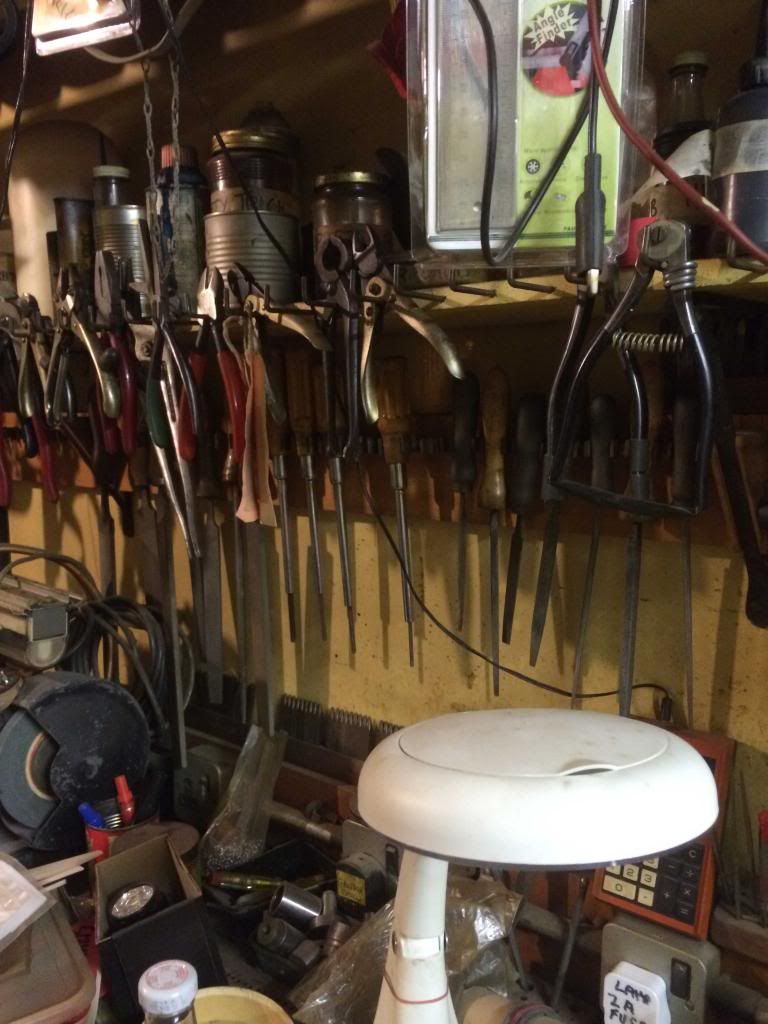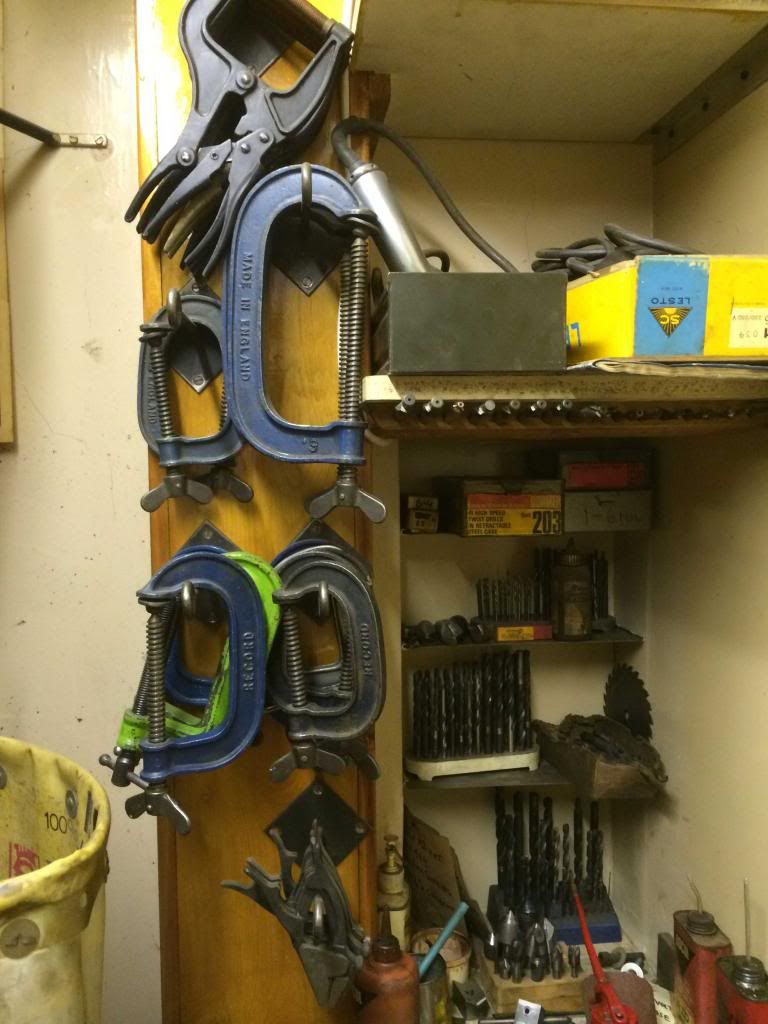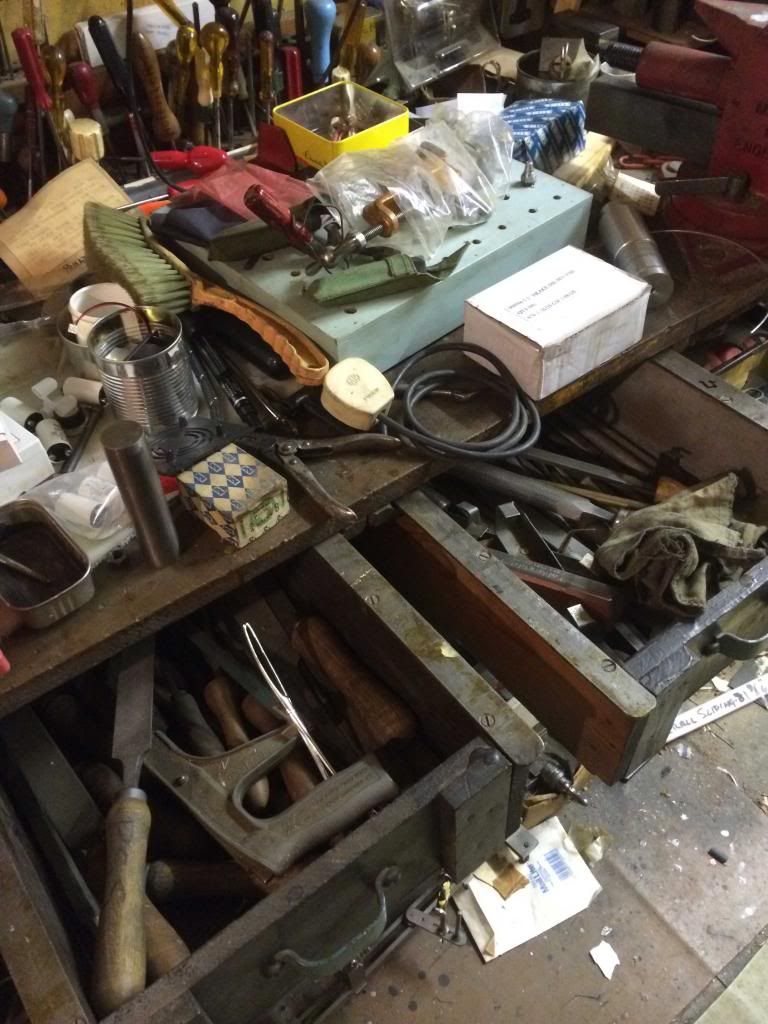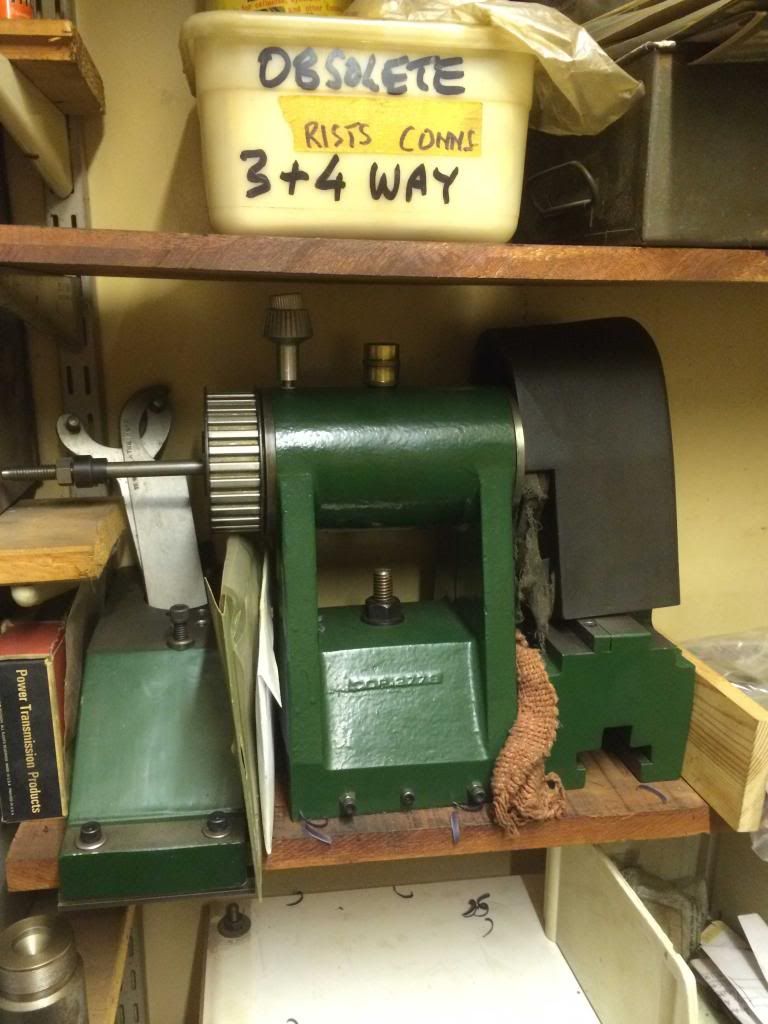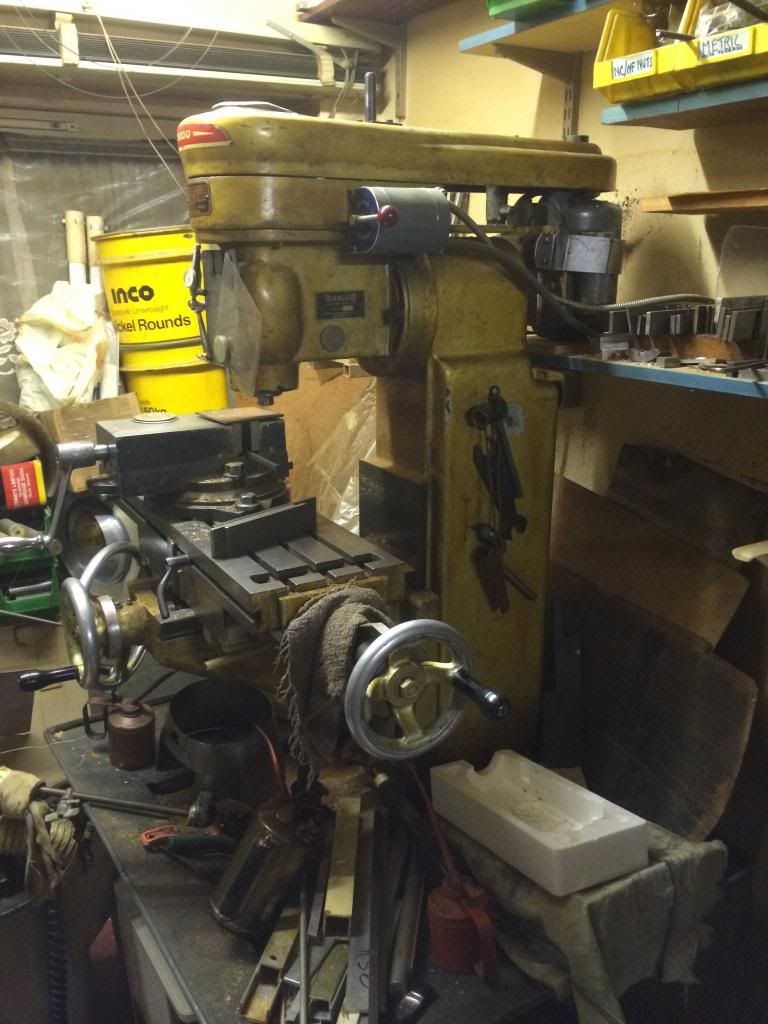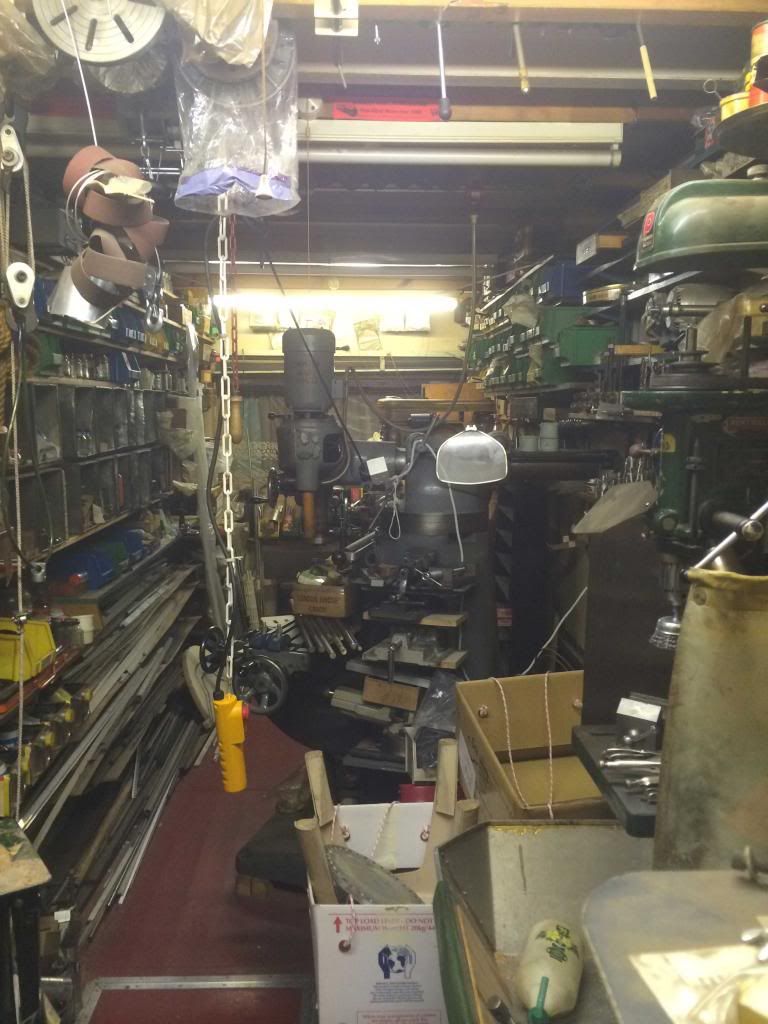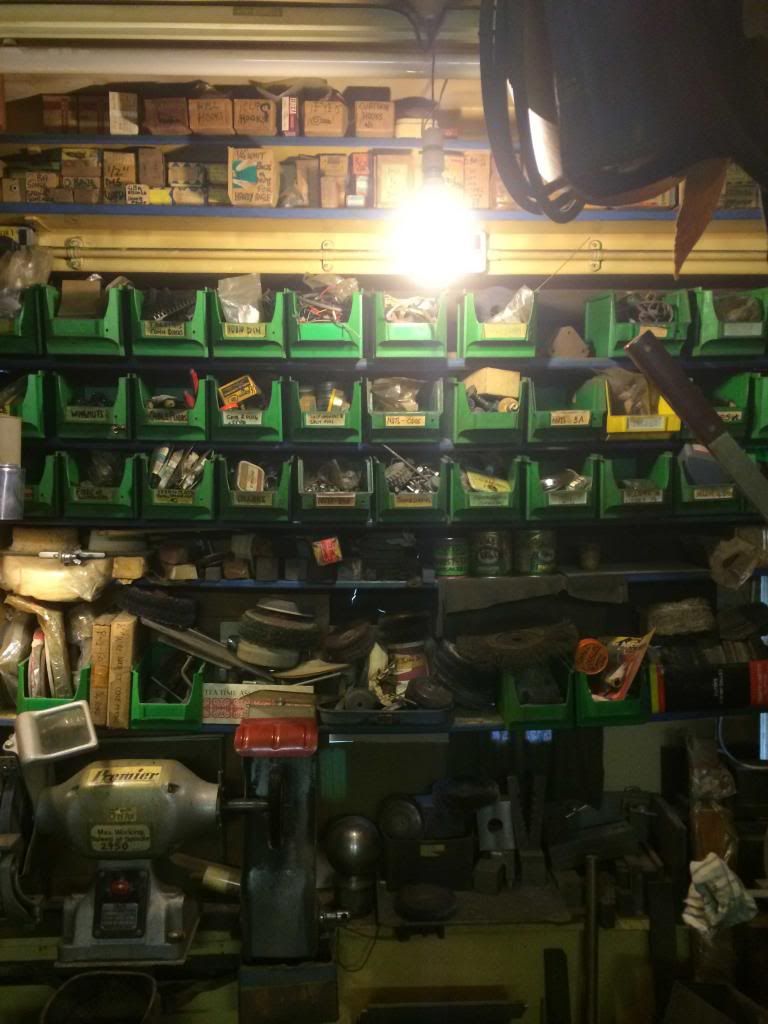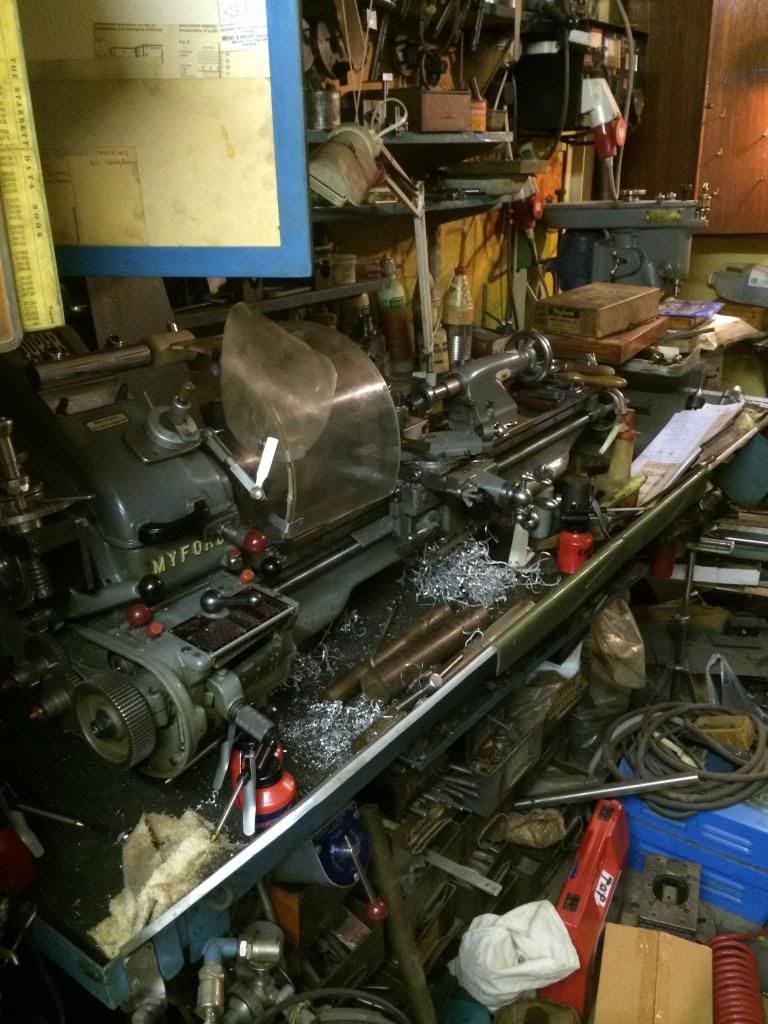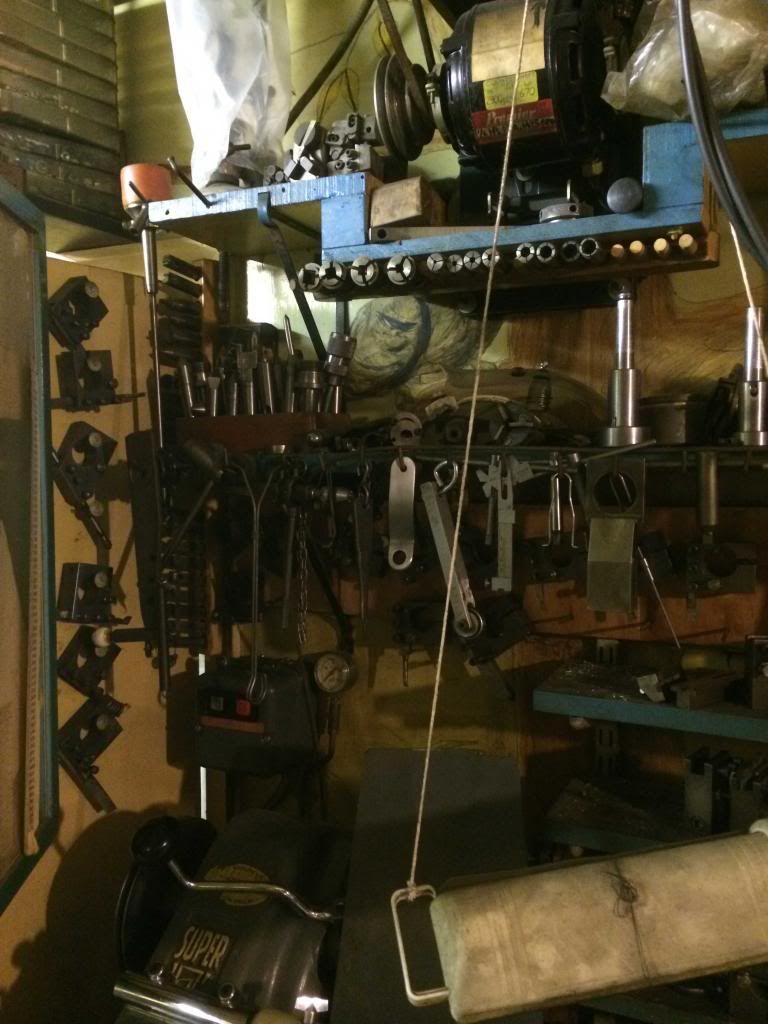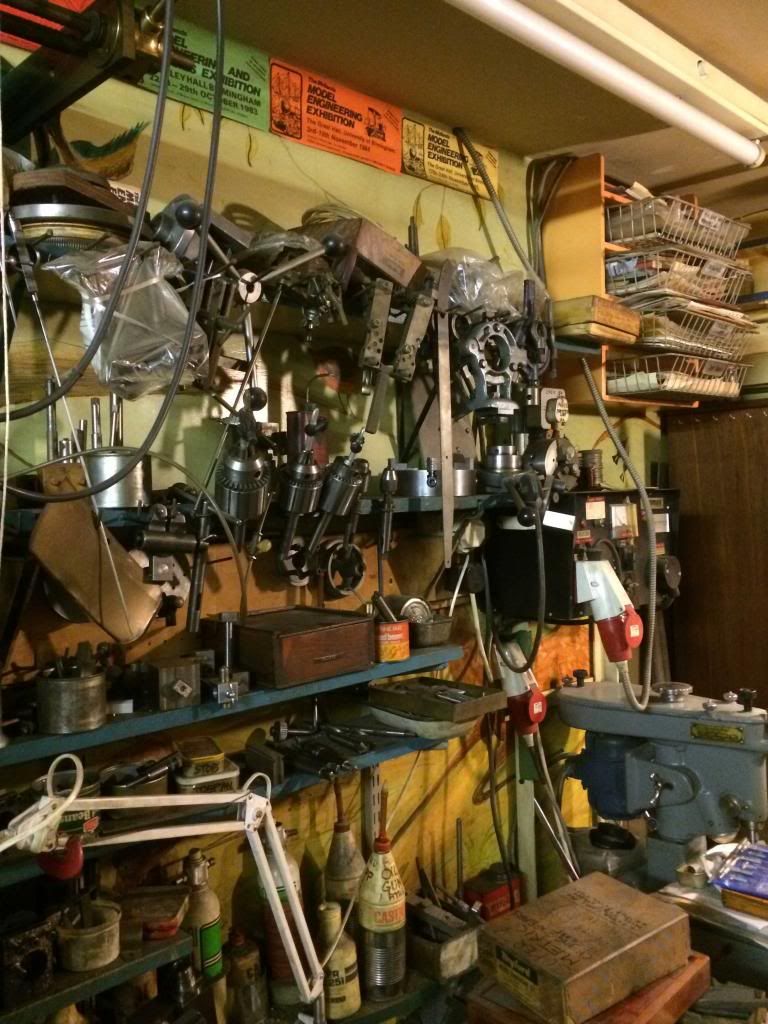 Additional Information
Viewing
Each sale we conduct can be viewed during an on-site preview normally on the previous day of the sale and on the actual morning of the sale. Alternatively, details of selected items will appear on this website.
Bidding
If you cannot attend a sale in person you can leave a commission, or "absentee" bid with a member of staff.
Paying
Payment terms at Churchgate Auctions are as per the requirements of the individual sale (please contact us for further details).
---